Location intelligence data at your fingertips.
StateBook is the premiere provider of comprehensive economic market data for every community in the U.S.
Explore StateBook Insights
See how our data & analytics deliver your competitive advantage.
ABOUT US
StateBook provides trusted, sourced data to improve location analysis.
Our data allows you to compare locations to identify the most strategic opportunities for investment, confirm project viability, and mitigate risk across disparate data sources, multiple geography levels and over time.
Platform Subscriptions
Subscribe to search, filter and compare locations, and create custom reports using our maps, microsites, and comparison platform.
API Licenses
License our APIs to integrate StateBook data into your own platforms or applications. Options include the StateBook Data API and Display API.
Custom Data Reports
StateBook can help you retrieve the data you need to create comprehensive reports that meet your specific project needs.
Consulting with our Experts
We can help you quantify the best, most sustainable locations for you and your projects.
POWERED BY STATEBOOK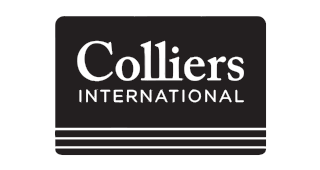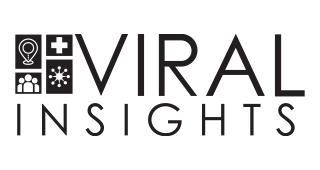 PROUD TO SERVE 500+ EDOs NATIONWIDE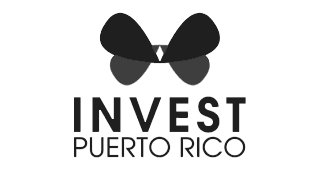 Pick the solution that's right for you.
StateBook offers a range of options to suit your specific needs.
Already a member? Sign In
Per Report
Let us do the work for you. We'll discuss the requirements of your project & produce customized reports designed especially for you.
Bundled Packages available upon request.
Start A Project
Annual Subscription
For frequent users who need to access to location intelligence data, GIS mapping, comparison & reporting tools on a regular basis.
Ask About Annual
Enterprise Solution
For teams using data to provide deep analytics and insights for their companies or customers.
Ask About Enterprise
Fully integrate the power of StateBook data into your own website or application.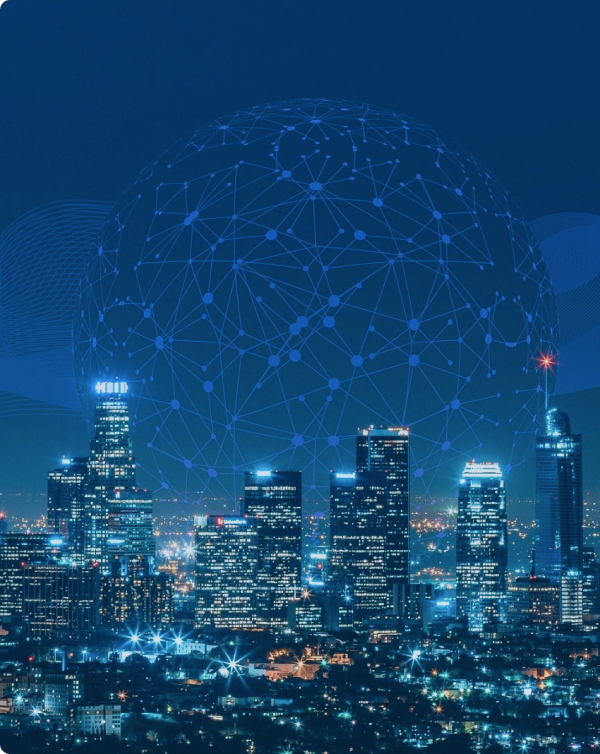 StateBook Data API
License our full database or custom templates. Pricing is based on desired data, geographies and level of historical data.
License Our Data API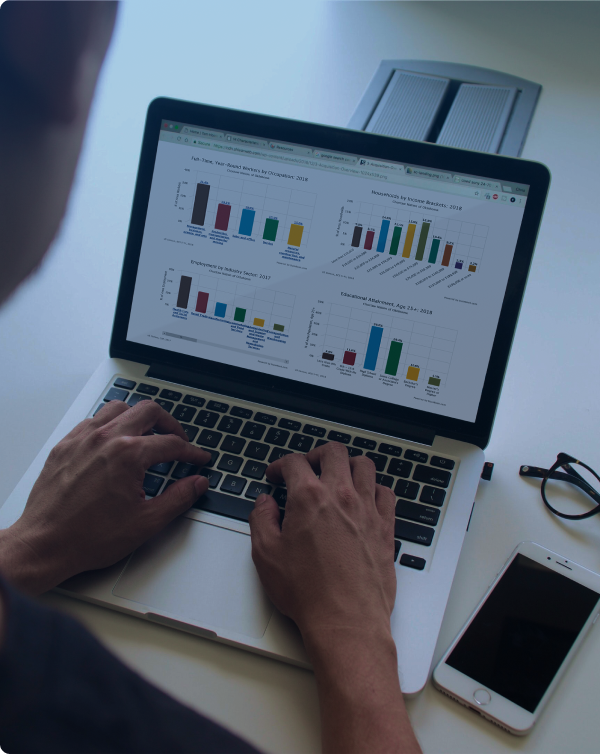 StateBook Display API
Add sophisticated, interactive maps, charts, graphs, and tables to your website to enable your users to engage with data.
License Our Display API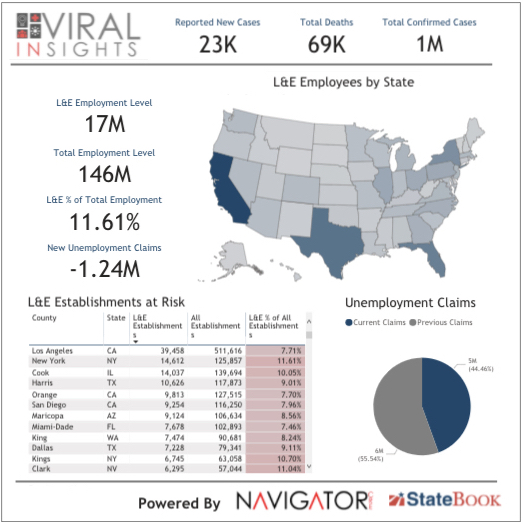 StateBook and NavigatorCRE
release Viral Insights
Viral Insights delivers understanding about the risks facing Americans, our communities and businesses in the face of the exploding pandemic in order to drive effective strategies, save lives and help propel a more rapid return to economic stability. Get a quote for your custom data warehouse – complete with dynamic data analytics for your real estate, loan portfolio or city.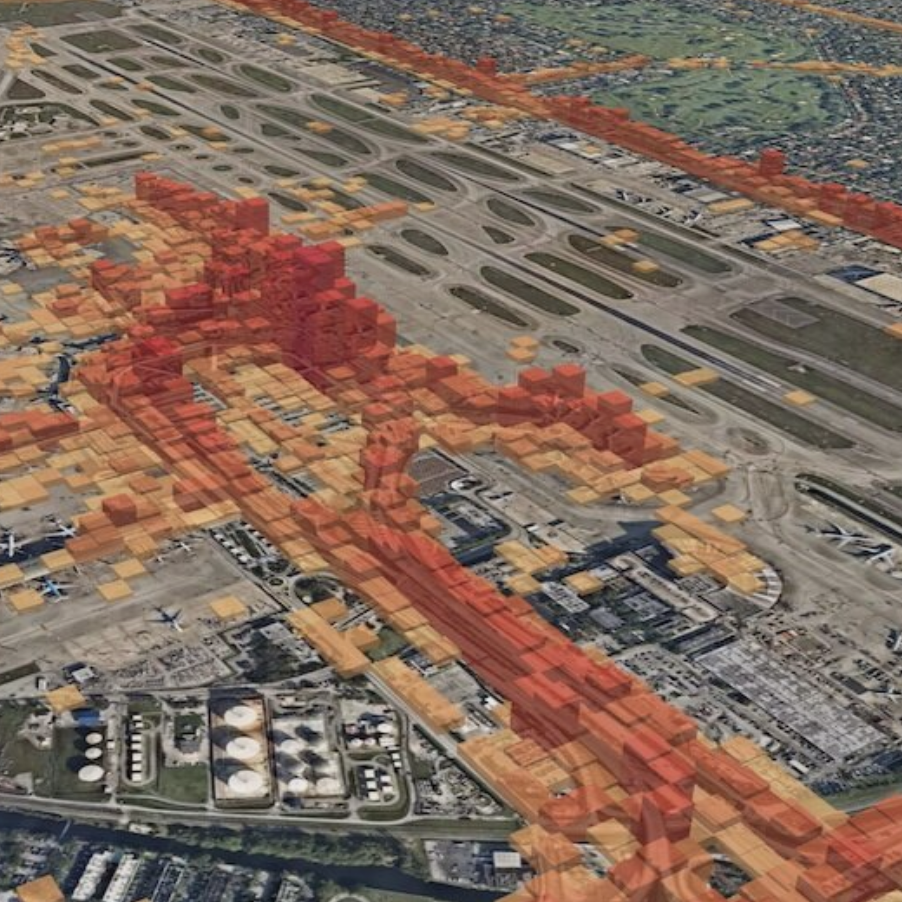 StateBook and Habidatum
release Mobility Monitor
Mobility Monitor provides hyperlocal mobility analytics to understand the economic and workforce/workplace impacts of the Coronavirus pandemic - or other event, policy, or natural disaster. By capturing people's movements, interactions and demand for infrastructure, services, housing and employment, Mobility Monitor helps inform more resilient, sustainable companies and communities. Schedule a demo of our contact tracing, office reconfiguration, commuter catchment products, and more.
Previous
Next
Our Leadership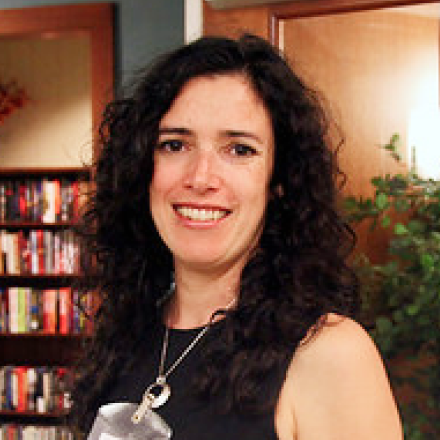 Calandra Cruickshank
President & CEO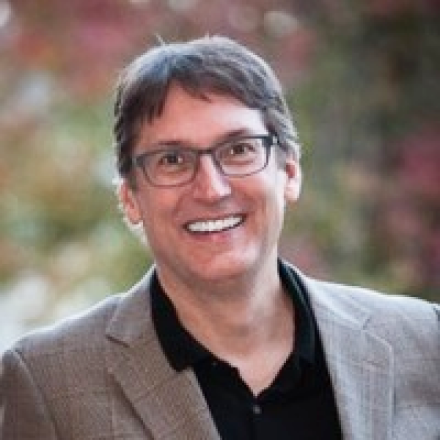 Eric Savage
Chief Technology Officer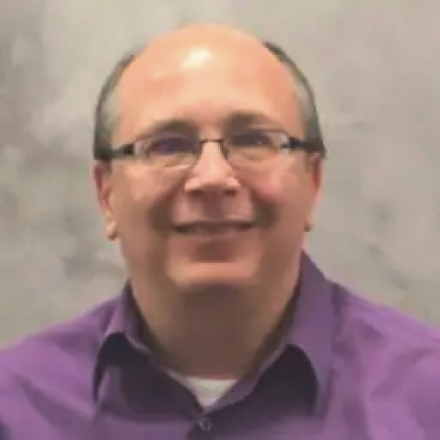 Jeff Beliveau
Chief Economist
---
Our Advisory Board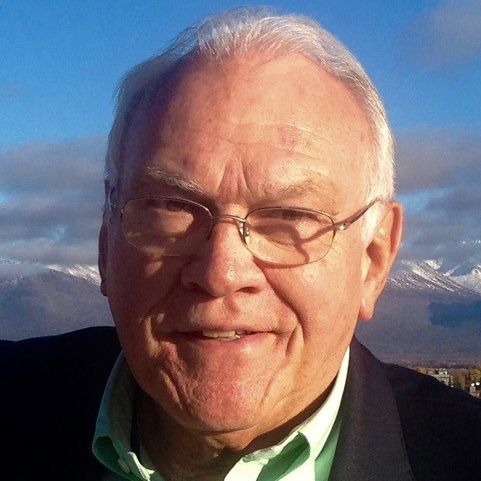 Gene DePrez
Managing Partner
Global Innovation Partners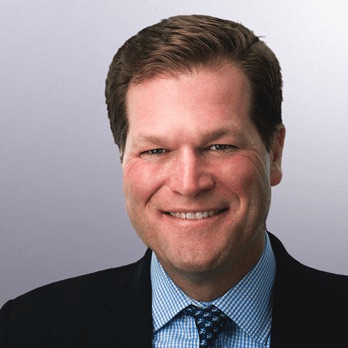 Jeff Hendren
Managing Director
Caliber Corporate Advisers & The Financial Revolutionist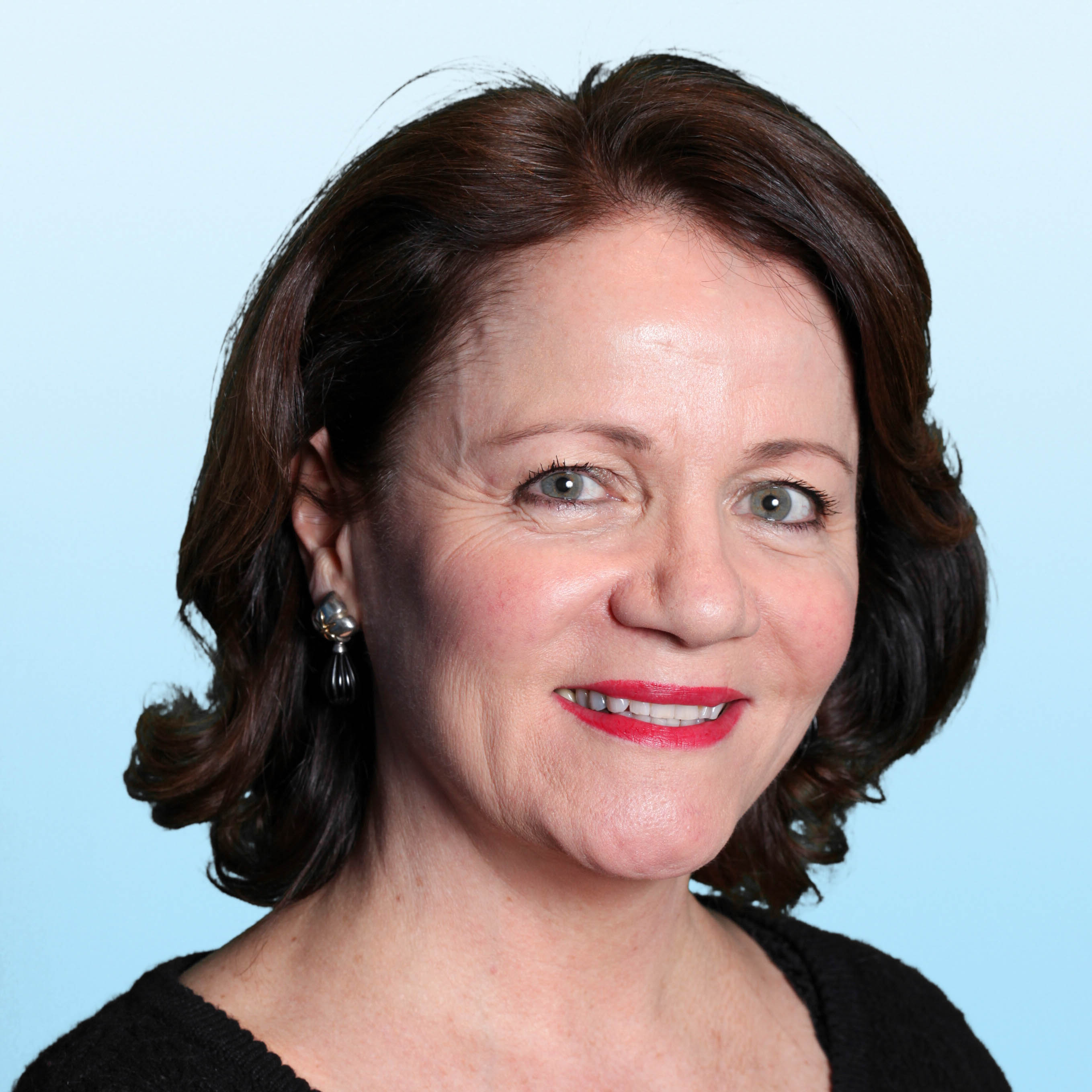 Martha O'Mara PhD
Principal, Place Strategy Partners, LLC
Place Strategy Partners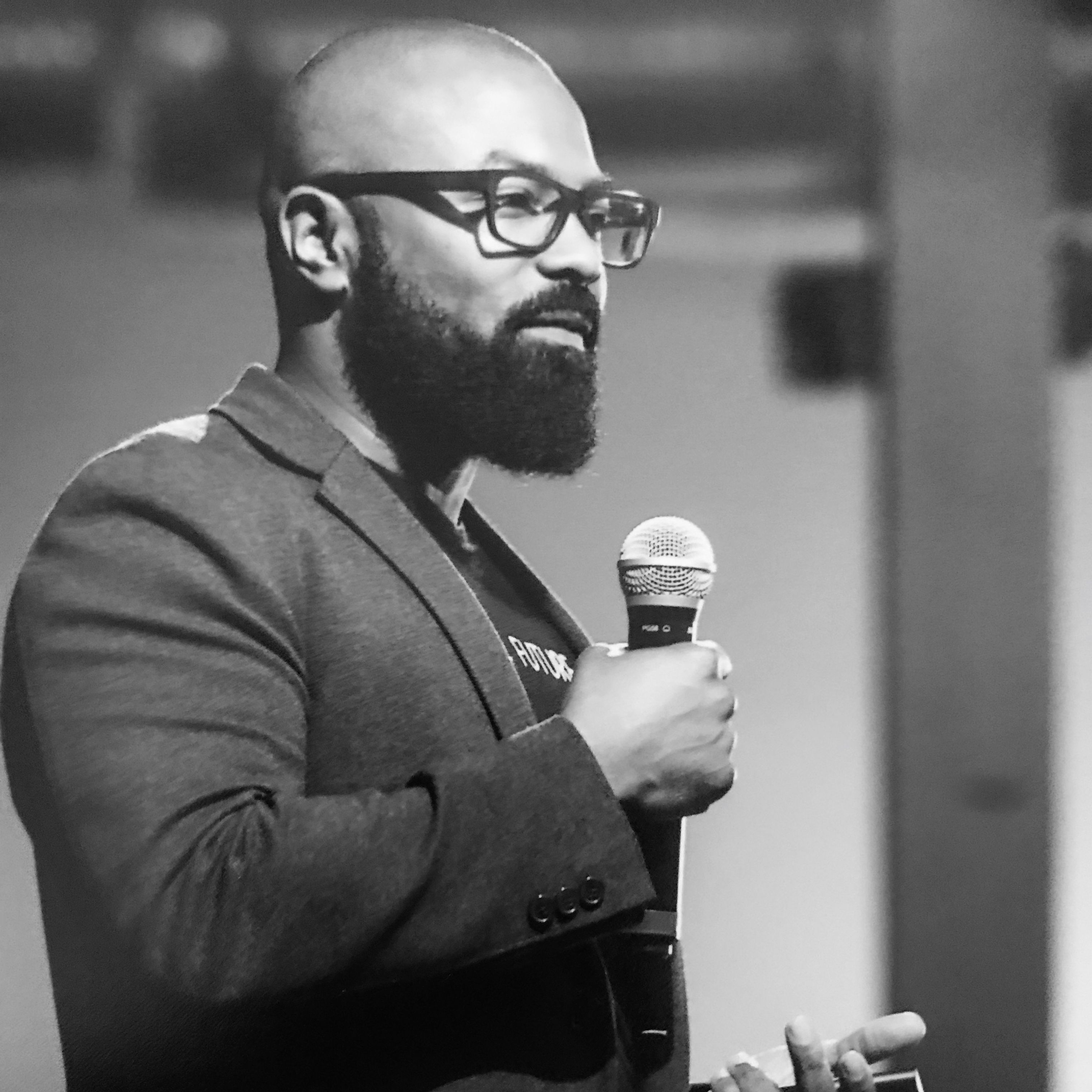 Craig Robinson
Global Head of Powered by We
WeWork
Brad Thomas
Economic Development Manager
East Kentucky Power Cooperative
Contact Us
We look forward to hearing from you and will respond promptly.